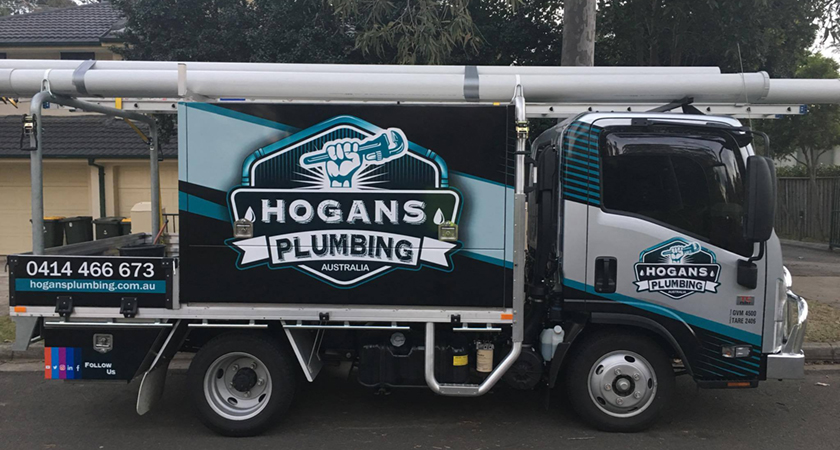 And the Fleet grows…
A few weeks ago we took delivery of another of our service trucks, and we are excited that we can now have more items, tools and parts on hand so we don't keep our clients waiting!
After we took delivery we decided to wrap the truck! In consideration about how proud of our staff and business we, as a group decided that we should continue our rebranding mission and wrap the truck. This is not just a marketing tact, but rather our pride in what we do and the quality of our work. Hogans Plumbing want to show its clients that we have quality, pride and passion for our industry and we feel we conveyed the message through the presence of our logo's surrounding our vehicles.
Stay tuned as we continue the rebranding and expansion of Hogans Plumbing.






We would like a quick shout out to our Digital Marketing guru's smelting up a storm in their digital foundry, thanks Alan and the guys at BLACKSMITH DIGITAL
We would also like to thank Joel and the team over at Killer Image at Blacktown for their amazing job at making the vehicles look great!
Related